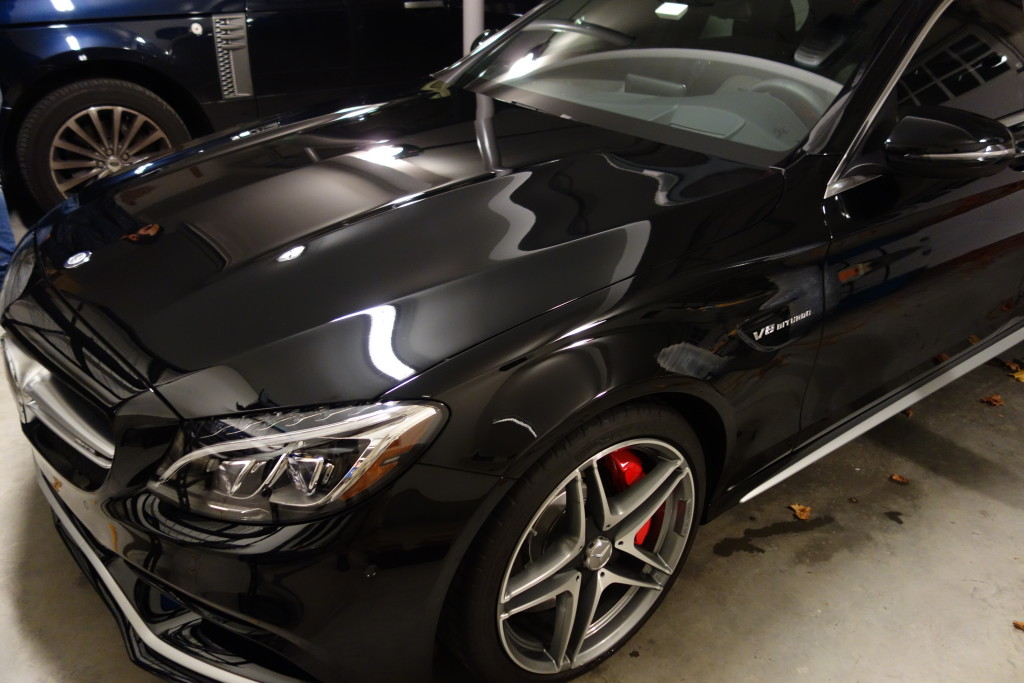 Protective coatings are the best way to protect your car's finish from environmental damage, keep it looking cleaner for a longer period of time, and avoid having to frequently wax or seal your paintwork.
Benefits of coatings:
Self-cleaning properties:  Dirt and other contaminants stick less to coatings (compared to waxes and sealants) and are more easily removed during the wash process.

Superior protection:  Ceramic particles in coatings provide a finish that is harder than factory clear coat and better resists etching and staining from bug guts, bird droppings, tree sap and more.

Durability:  Waxes and sealants last anywhere from 2-6 months, coatings last from 18-24 months (or more) in all weather conditions, so your car retains that "just waxed" appearance for much longer.

Scratch resistance:  Due to their hardness and self-cleaning properties, coatings offer additional protection against light marring and scratches that can result from improper washing .

Incredible shine:  Coatings provide a clear layer which is 2-3µm thick, resulting in a deep, rich shine.
Pinnacle Auto Detail currently offers the following coatings:
CQuartz

Optimum Gloss-Coat

22ple Pro Glass Coating
Prices Starting at: $200
All coating applications require (at minimum) a one-step correction process to adequately prep the paintwork for optimal coating durability and appearance.