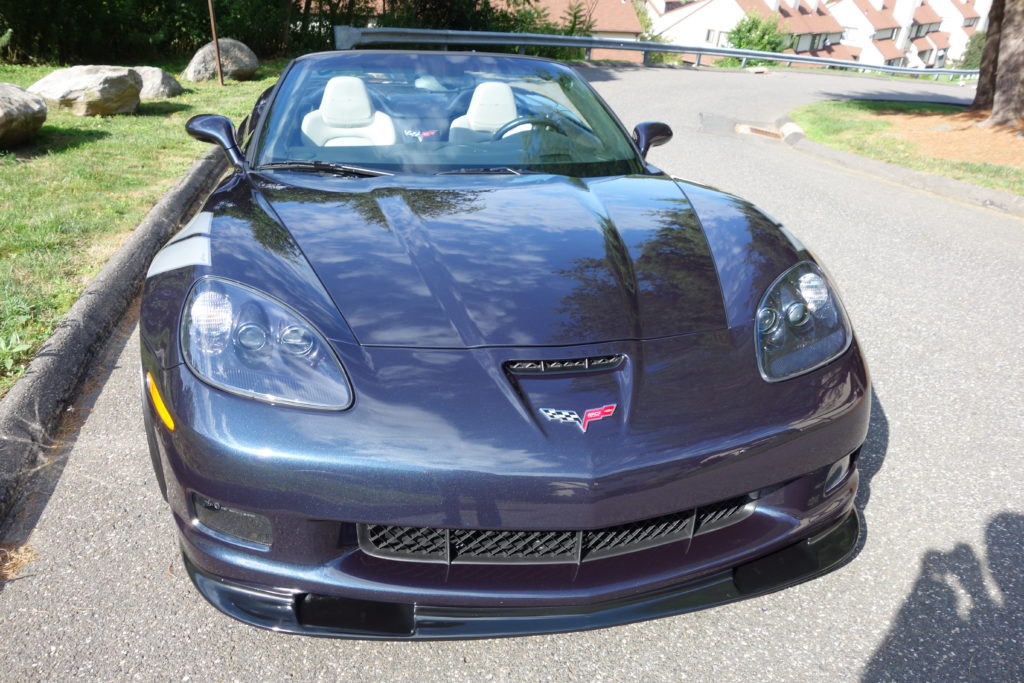 ---
The owner of this 2013 Corvette Grand Sport was interested in increased protection and gloss, while also reducing time spent maintaining the car's painted surfaces. Upon inspection, it was evident that the car had moderate marring on most of the horizontal panels, with lighter marring on the sides and lower areas. Given the hardness of this Corvette's paint and the owner's goals, we decided to opt for a two-step correction process with ~90% defect removal on the horizontal panels (hood, trunk, upper sections of side panels), and a one-step process for the lower sections of the side panels. This process would greatly improve gloss and depth, while also preparing the paint for application of 22ple's VX-Pro glass coating, which provides two years of protection plus outstanding shine and intense exposure of the paint's metallic flake.
Before beginning work:
Here you can see the heavier marring and RIDS located on the top of the driver's side of the hood:
The passenger side of the hood showed marring more consistent with the rest of horizontal panels:
The tops of the vertical panels showed marring which was somewhat lighter:
The tail light covers showed moderate levels of marring:
After a wash and decontamination process, various pad and polish combinations were tested to maximize defect removal and gloss. Ultimately a process involving Optimum's microfiber cutting pads and a mix of Meguiar's D300 and M100 were decided upon for the cutting step, with Rupes yellow fine-grade pads and a mixture of HD Polish and Meguiar's D300 being used for refinement and the one-step process on the lower sections of the car. All polishing was performed using the Rupes 21 MKII polisher on larger sections and the 75E with 3-4″ pads in the tighter areas.
After: